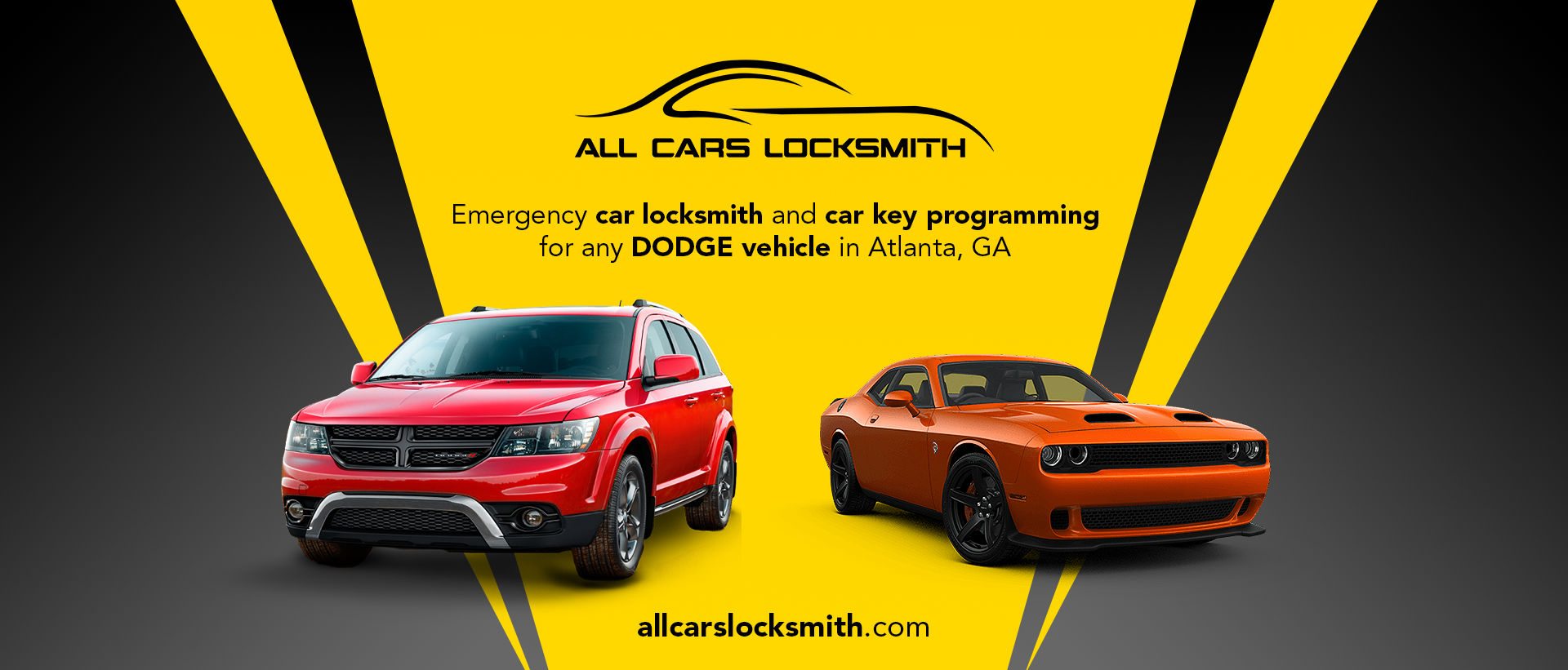 DODGE was founded in Detroit by Horace and John Dodge in 1900, the Dodge Brothers Company started a factory for precision engine and chassis components for other automobile companies.Until 1920, the brothers had immense success, their company ranking at number 2 in America for sales for consecutive years. In 1928 the Dodge Brothers company was sold to Chrysler. Under Chrysler, the Dodge company help producing "war materiel" during WWII. During the late 1950s, Dodge introduces the 4-door pillarless hardtop in the Custom Royal, Royal and Coronet series – their pillarless hardtop was called Lancer. Fast forward to contemporary times, still under Chrysler, the Dodge has been through many changes in terms of style in design. The Dodge trucks have witnessed huge success, especially after the 1970s. In the 2000s, Dodge started producing high performance vehicles with their STR models. Among the popular Dodge models sold nowadays are Dodge Challenger STR, Dodge Viper, Dodge Durango, Dodge Ram STR and Dodge Charger STR. Click here to read more about DODGE.
ALL CARS LOCKSMITH is at the disposal of all drivers, providing services for car unlocking and car key cutting for all DODGE models, as well as car key programming for chip/transponder keys, case replacement, battery replacement and repair of the electronic circuit and remote controls for all keys – DODGE cars, vehicles and vans – anywhere in Atlanta and its surrounding areas. We offer NON-STOP services at an affordable price, fast and efficiently. CONTACT US anytime!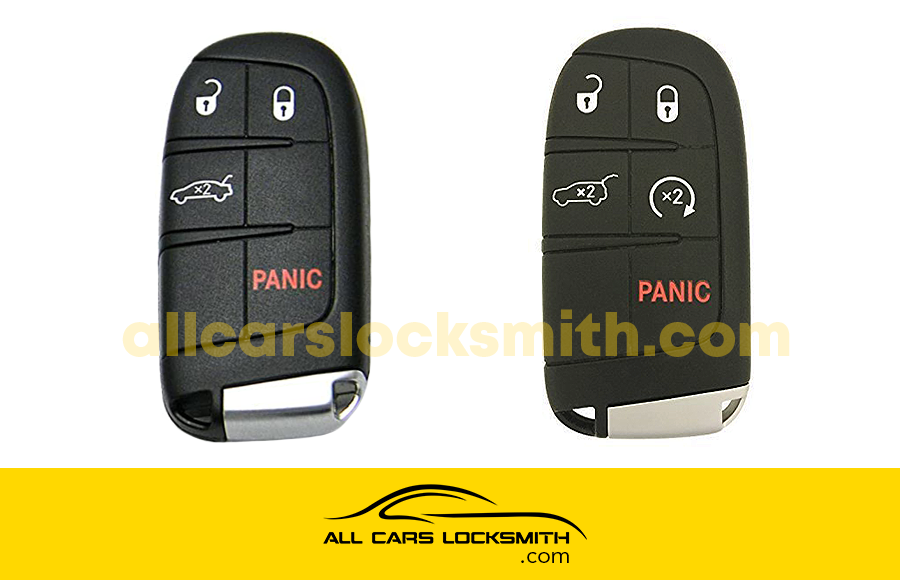 DODGE 4 & 5 Button Smart Remote Key Fob
2011 2012 2013 2014 2015 2016 2017 2018 Dodge Charger
2011 2012 2013 2014 2015 2016 2017 2018 Dodge Dart
2015 2016 2017 2018 2019 2020 Dodge Challenger SRT
2012 2013 2014 2015 2016 2017 2018 2019 Dodge Durango
2011 2012 2013 2014 2015 2016 2017 2018 2019 Dodge Journey
OUR SERVICES FOR ANY DODGE VEHICLE
CAR KEYS PROGRAMMING
As of 1995, most cars have been legally obliged to possess an immobilizer system, which ultimately made it harder for thieves to steal the cars. As a result, every key has been manufactured with a chip containing a unique code. What does car key programming imply? It means that in order for the vehicle to start, the ignition needs to receive the correct code when the key is turned. When the chip is missing or broken, it makes it impossible for to the vehicle to start. This is where our ALL CARS LOCKSMITH team comes to the rescue! We program and synchronize your chip with the receptor within your car in matter of minutes – no matter where in Atlanta or its surroundings.
CAR IGNITION REPAIR
Our ALL CARS LOCKSMITH specialists provide high quality services and handle the replacement and repair in the most efficient and professional way possible. We are fully equipped with the latest and up to date equipment and machines, which will guarantee the best results. Our team will assist you 24/7 throughout the ignition system process, as well as any car ignition key issues, all at a reasonable price. At ALL CARS LOCKSMITH, our technicians are fully trained and ready to provide you with the best automotive locksmith services at affordable rates. Some of the services we offer include: ignition lock repair, broken key extraction, ignition switch install and repair.
CAR KEYS CUTTING
Whether you need a spare key or lost the only one you had, no need to panic. We have all been there. Our team of professionals will cut you a new key – whenever you need one – fast and efficiently all across Atlanta and Georgia. Atlanta or its surroundings. ALL CARS LOCKSMITH provides you with the best automotive locksmith services at affordable rates.
LOST OR STOLEN CAR KEYS
One of every car owner's nightmare is definitely having your car stolen or lost. At ALL CARS LOCKSMITH we know how unfortunate it is to be in that position, which is why we are here to help you out. We can provide a thorough locksmith service for your vehicle which will de-program, change, re-code or disable the key. This is done by:
● Erasing the "memory" of the immobilizer transponders within your key. The transponders are responsible of starting your vehicle's engine. By erasing its memory, the stolen or lost key is not going to be recognized by the vehicle's immobilizer.
● De-synchronizing the key fob's remote control. The remote control can lock or unlock your vehicle at the press of a button. After the de-synchronization process, any stolen or lost key fob remote will not be recognized by the vehicle.
● Replacing or re-coding the ignition barrel, glove box barrel or tailgate barrel. As a result, old keys and other means of access will become useless.
All Cars Locksmith provides car unlocking, car key cutting & programming, spare key, lost or stolen car key services for the following models:
DODGE CHARGER SRT, DODGE CHALLENGER, DODGE VIPER SRT, DODGE RAM, DODGE DURANGO
DO YOU NEED US?
SEND US A MESSAGE
Emergency Car Unlocking and Car Key REPLACEMENT 
FOR
ANY

CAR TYPE

Our experienced professionals are specialized on any car make or year model.